Close to sunayu,"Kikunoyu"
Located in the north of Okayama Prefecture, here "Yuhara Hot Spring"
There are many spontaneous hot springs and it has been used
by people since long ago."Kikunoyu" is the closest to the sand
at the foot of the dam.Various events are held according to the season.
Please enjoy yourself with your family, group, and pets.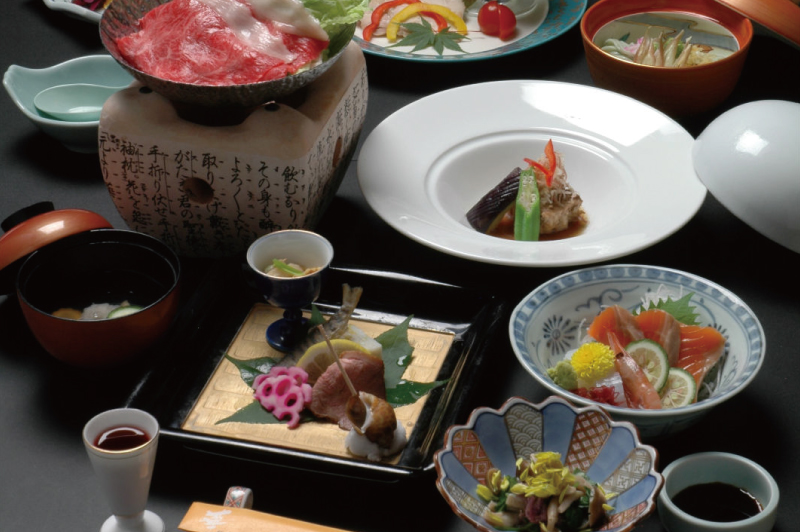 Cuisine for Japanese style "Yubara"
Main ingredients of Okayama prefecture northern ingredients, the chef cooks and cooks.
We finish up the content that you can enjoy the specialty of Yuhara.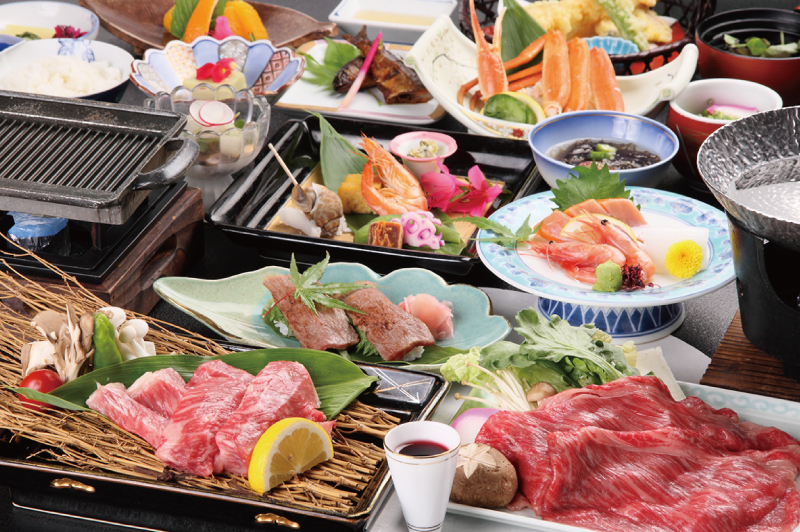 Cuisine for Japanese style "Chiya beef"
Okayama prefecture became the fifth largest nationwide at the ninth Japanese beef
catchu national competition, so it is a famous place of Japanese beef. Among them,
the trademark was registered as a nationwide brand of Kuroge japanese beef,
"Chiya beef" brought up in Okayama prefecture Kitae New District.
It is said to be the roots of Matsuzaka beef, Kobe beef and Omi beef and it is very rare.
Among them we have purchased A5 grade products of the highest rank. Please enjoy fresh and soft fleshy.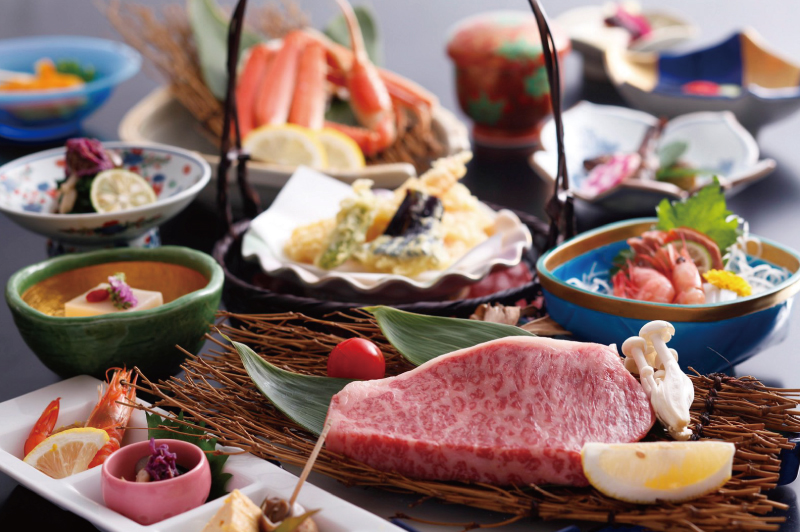 Cuisine for Japanese style "Mountain and sea"
It is a dish which used luxuriously the mountain of Okayama prefecture mountains,
the seafood of the Sea of ​​Japan.Cooking chief finishes with cooking method
that makes maximum use of the ingredients' flavor.
It is a luxurious cuisine where you can enjoy both the fishes of the sea.