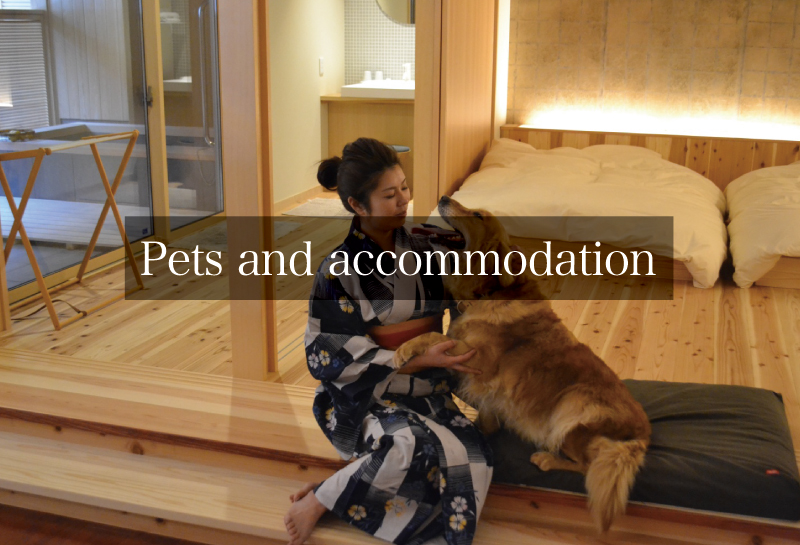 Making the best memories with pets
Kikunoyu thinks that pets are also an important family.I would like to make the best memories for my family wanting to travel with my pet.We are preparing a dedicated room for you to spend together in the room.You can have a pleasant time with your pet.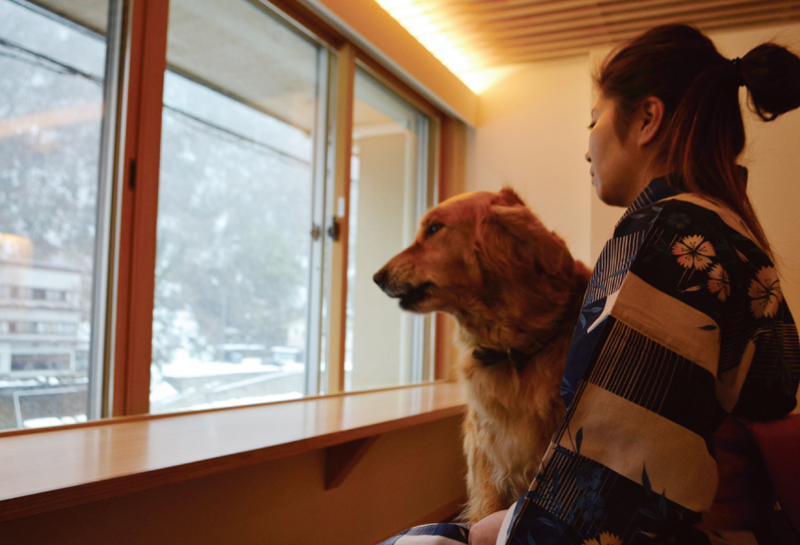 Relax with pets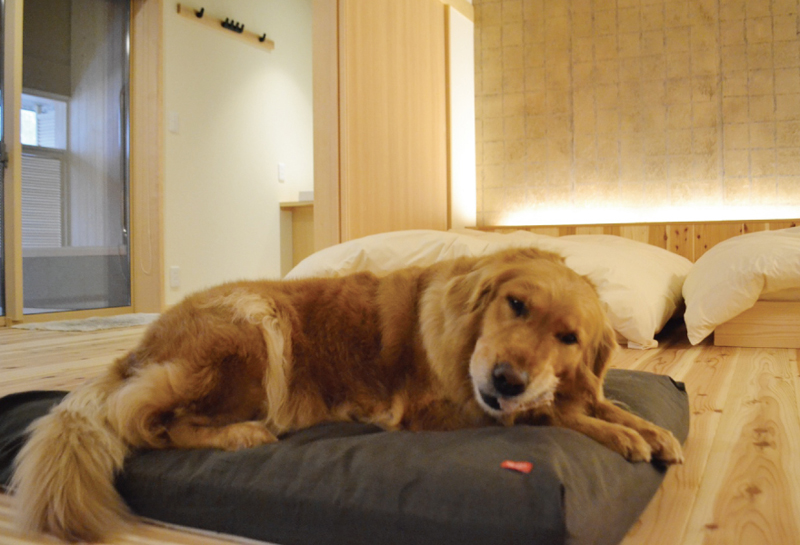 Pet relaxing slowly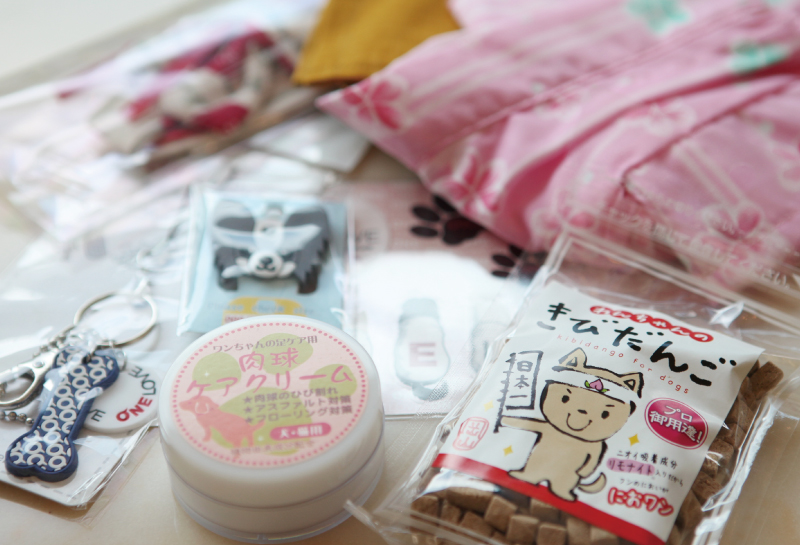 Pet goods are also available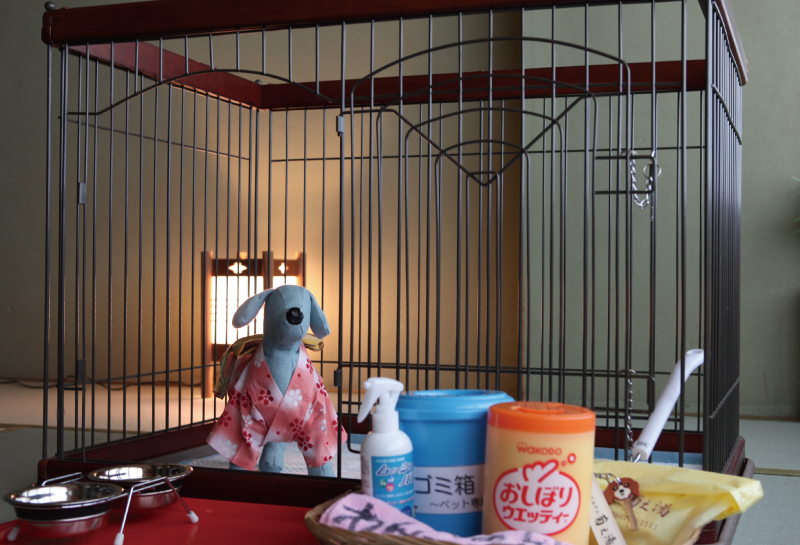 We also have gauges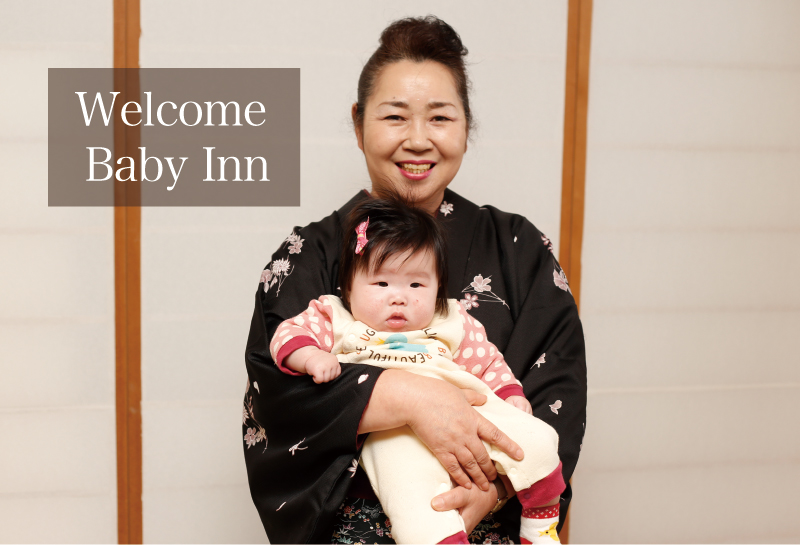 Even with your baby stay safe
I heard that families with small children can not travel easily.Kikunoyu is an accommodation hotel of Mikihouse Inc. in the tyugoku area,
As the first "welcome baby's inn", I got accreditation by actually satisfying the condition of 80 items.I would like to stay with confidence and make the best memories.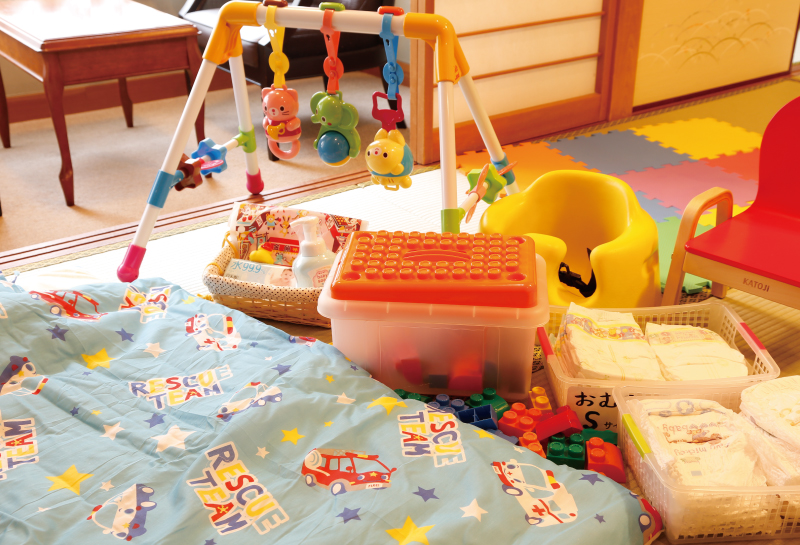 We have diapers and toys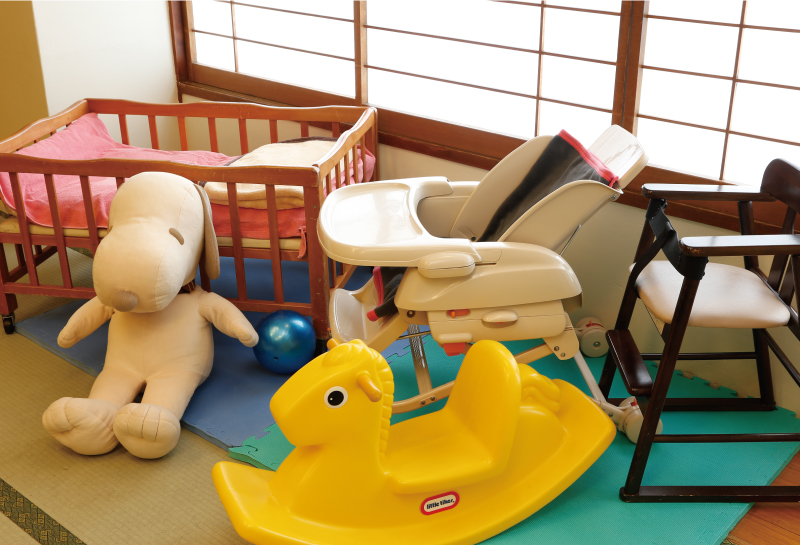 You can also relax your baby and other baby beds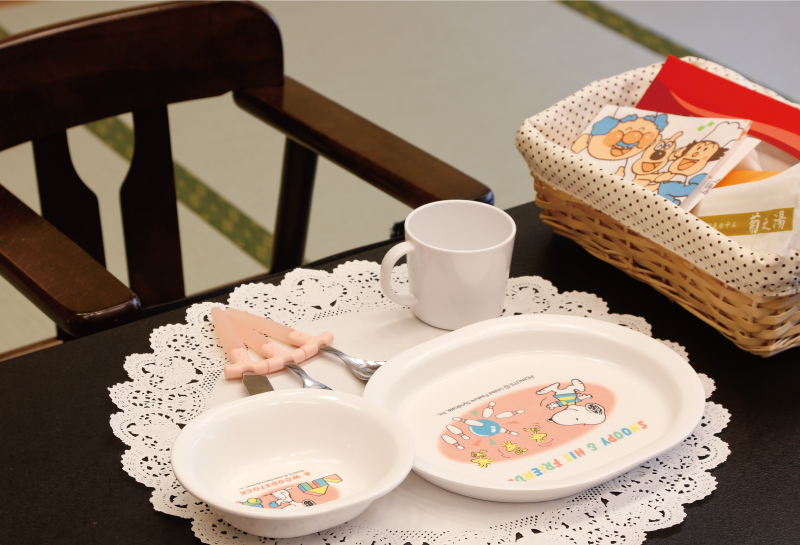 Cute dishes for children are also available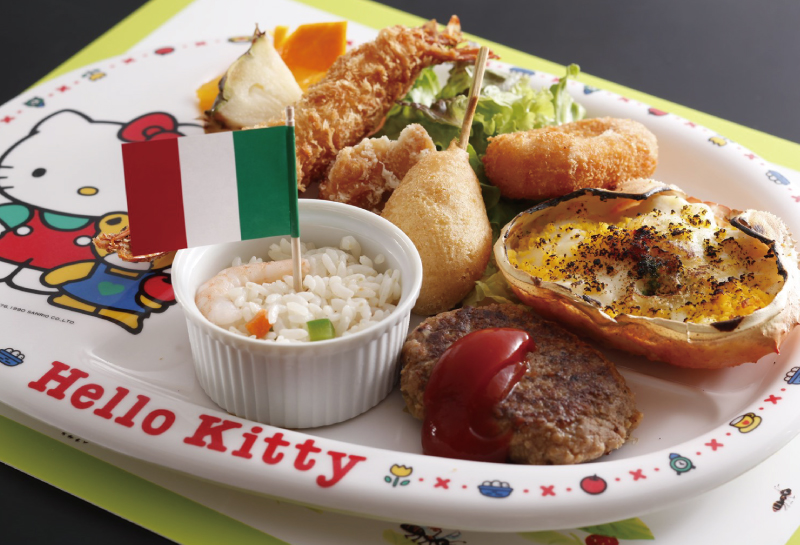 Meals for children are also available

Close to sunayu,"Kikunoyu"
Located in the north of Okayama Prefecture, here "Yuhara Hot Spring"
There are many spontaneous hot springs and it has been used
by people since long ago."Kikunoyu" is the closest to the sand
at the foot of the dam.Various events are held according to the season.
Please enjoy yourself with your family, group, and pets.
How to the way
We can accept shuttle service from Okayama station,
Osaka station, Hiroshima station and Shikoku island.
Streets with the old town layout give you healing.
You should use a car or express bus for coming our inn.
Free pick you up from/to Okayama station

By a car
It is about 90 minites from Okayama via Okayama expressway and Yonago expressway.
It is about 60 minites from Okayama airport.
Please set car navigation system to our inn name or address, and take care for your driving.
By a bus
It is about 2 hours 40 minites from Okayama, about 3 hours from Osaka, about 3 hours and half from Hiroshima.
We will pick you up at Yubara Hot Spring bus stops.
By a train
It takes about 2 hours from Okayama, about 3 hours from Osaka, about 3 hours from Hiroshima by train.
Please enjoy slowly local train.
Creating family memories by hot spring trip
If you travel in three generations, the hot spring ryokan is the best place to rest your destination.
At Yuhara Onsen "Yuhara Tourist Hotel Kikunoseu"
We have the environment that is perfect for family travel in 2 generations and 3 generations.
Parents filial daily with gratitude daily, family celebrations, gatherings of relatives.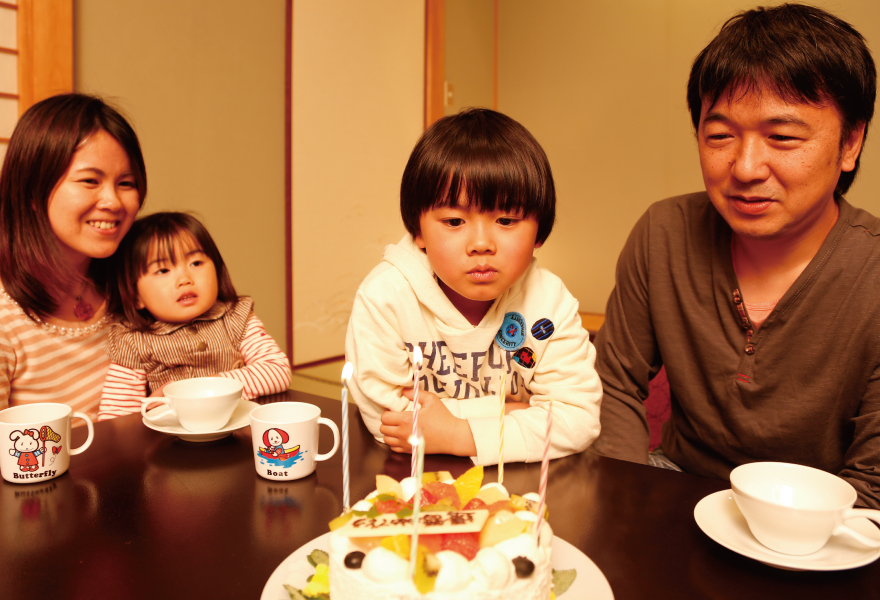 For your birthday celebration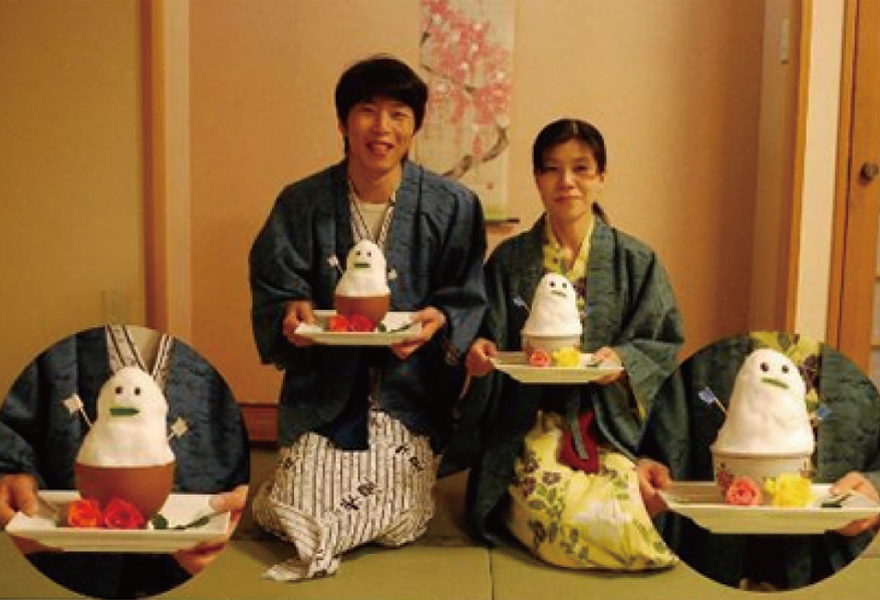 Wedding anniversary celebration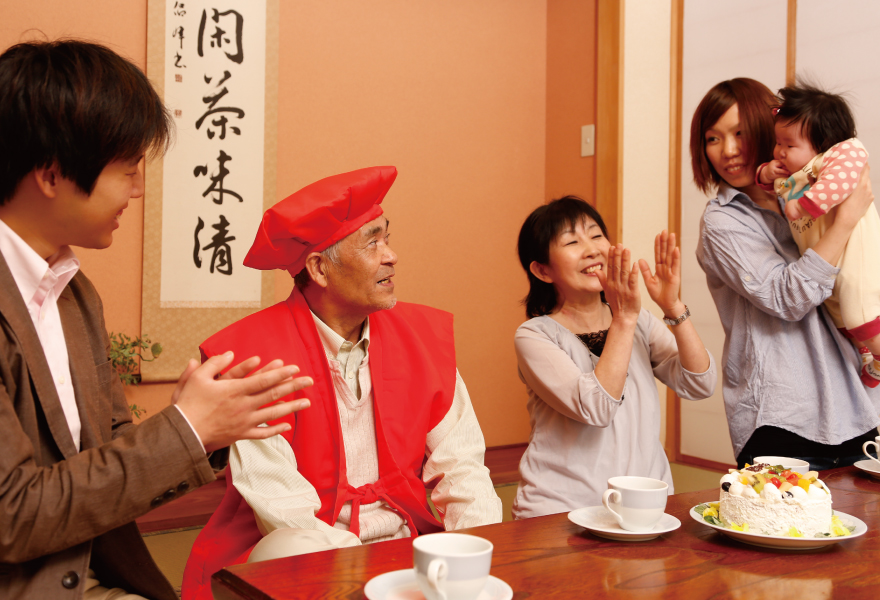 To celebrate the 60th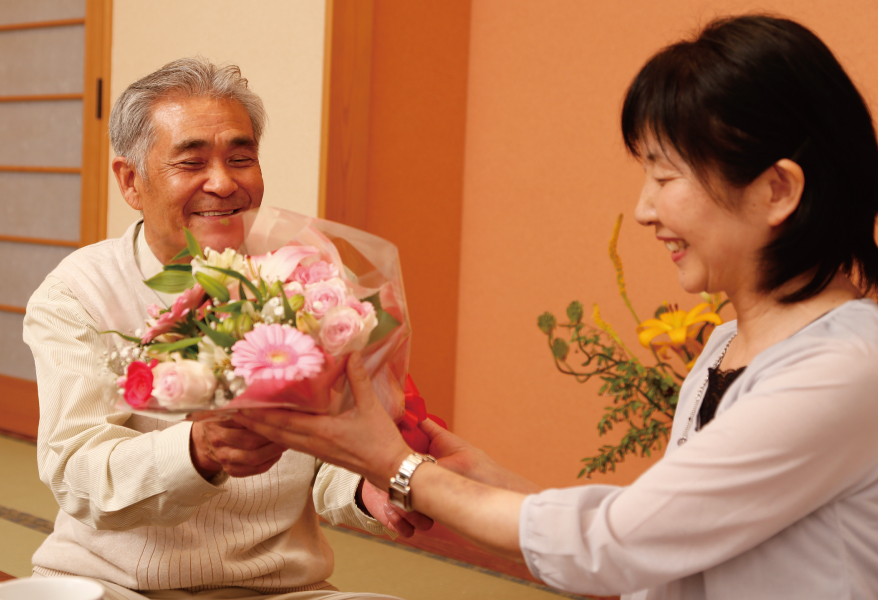 For celebrations such as longevity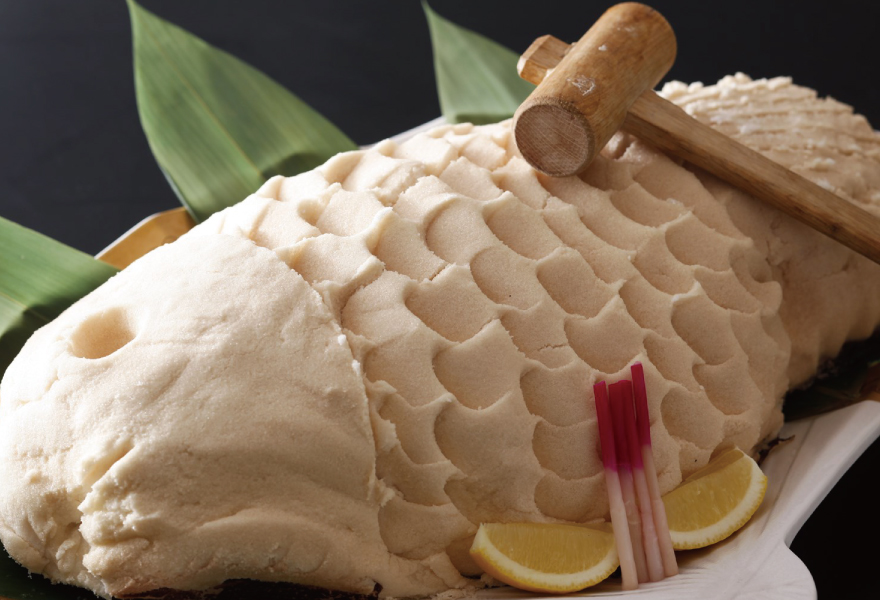 We also offer 「Bream broiled with salt」
The staff of Kikunoyu will be heartfelt and will help you.We ask customer's important anniversary, demand,
With the best directing, I will support my best memories.We are waiting for your inquiries.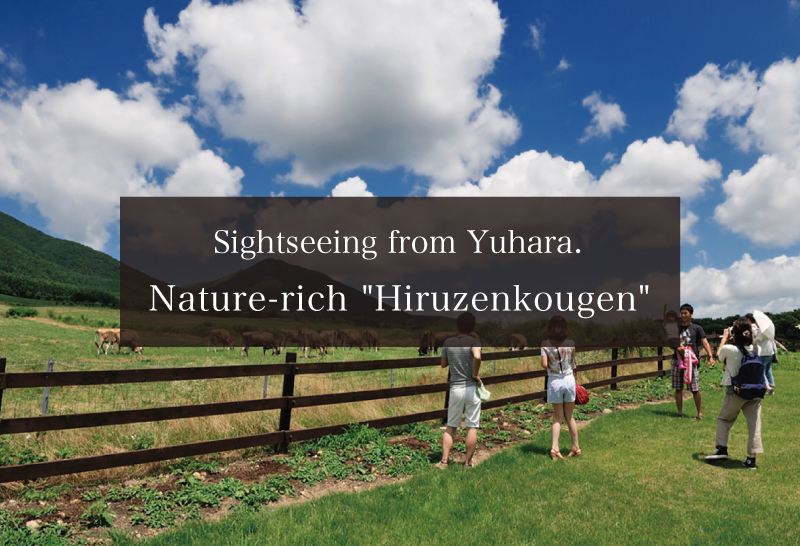 It is one of the representative resort areas in western Japan.
It is a highland area with an altitude of 500 m to 600 m,
A peaceful landscape surrounded by great nature spreads,
Many travelers visit as summer resorts.Training of the largest Jersey cattle in Japan,
famous fried yakisoba, etc. are famous,there are also many activities using nature,
it is an area where you can experience both relaxation and activities.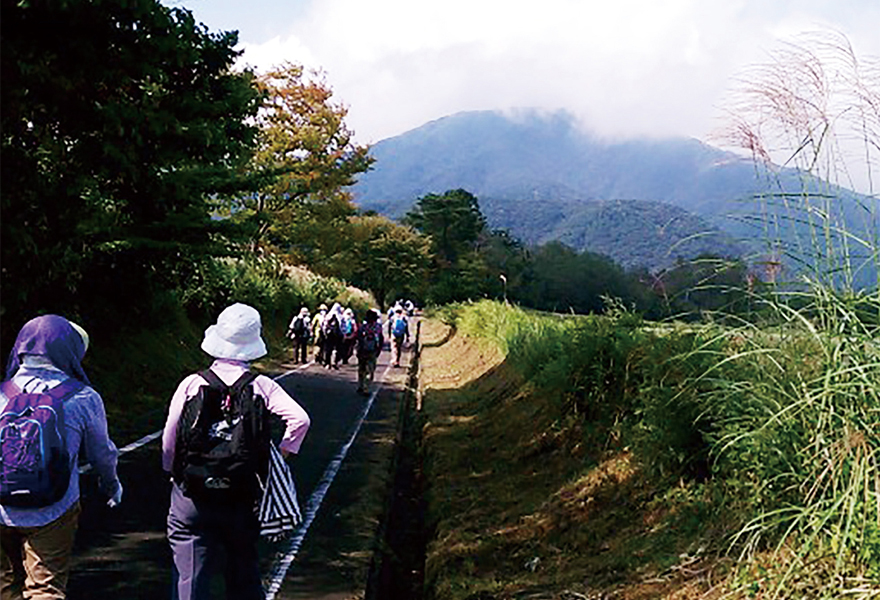 Walking nature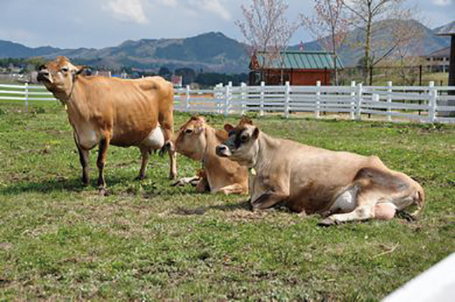 Hiruzen Jersey Milk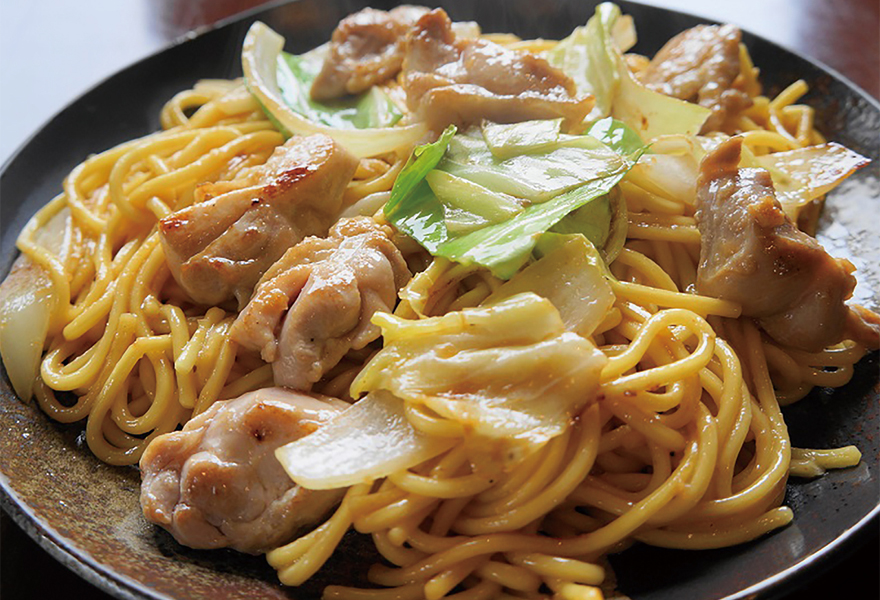 "Hiruzaki yakisoba" which won the B1 Grand Prix 1st place
Ideal for winter sports in winter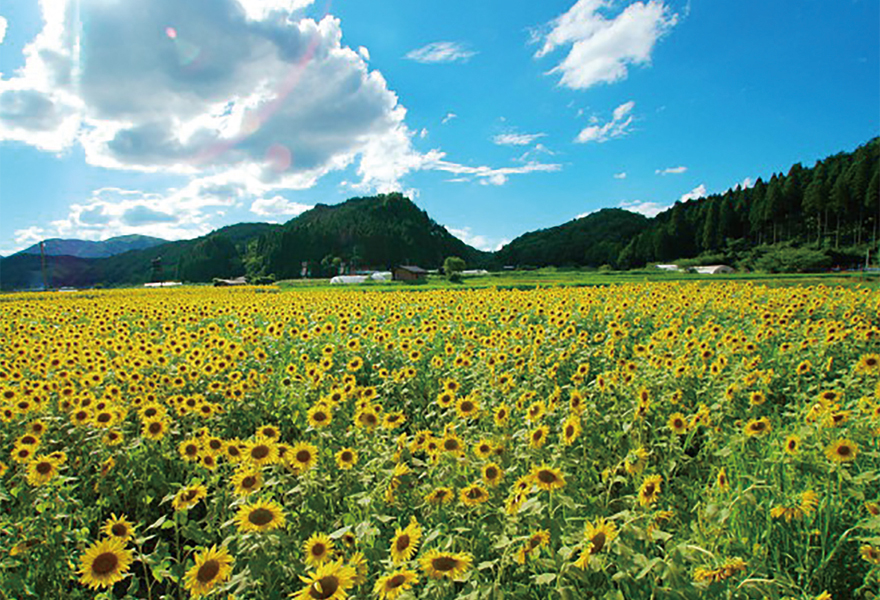 Cool and comfortable summer resort resort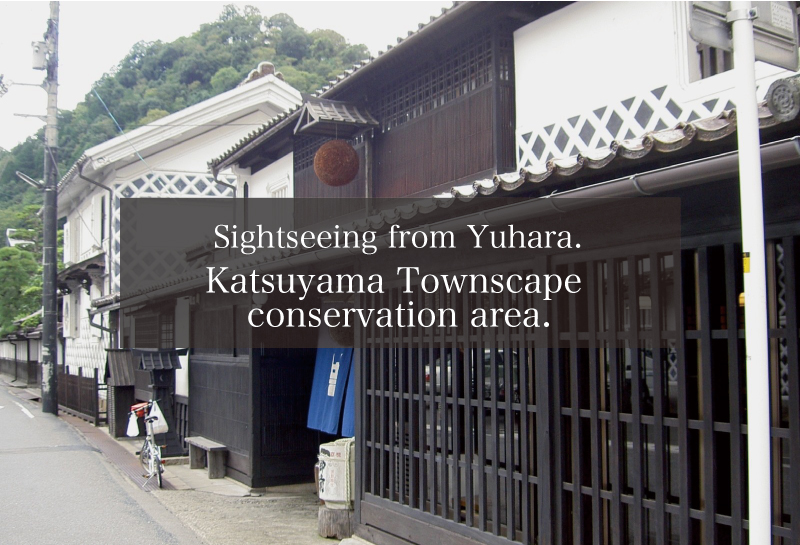 In the past it prospers as a key hub of the Izumo Highway. Of course,
As old townscapes of white walls and lattice windows remain,
Designated as "Okayama prefecture's first" preserved townscape "in Showa 60 years.
In addition to nostalgic buildings like traditional sake brewery, old house,
samurai residence,workshops, cafés, galleries, etc.
making use of old private houseseven just walking it has a fun taste.
In addition to communicating the scent of culture,
The scenery of the goodwill that holds each eaves end is a sense of unity of this town,
And it expresses warmth of people firmly.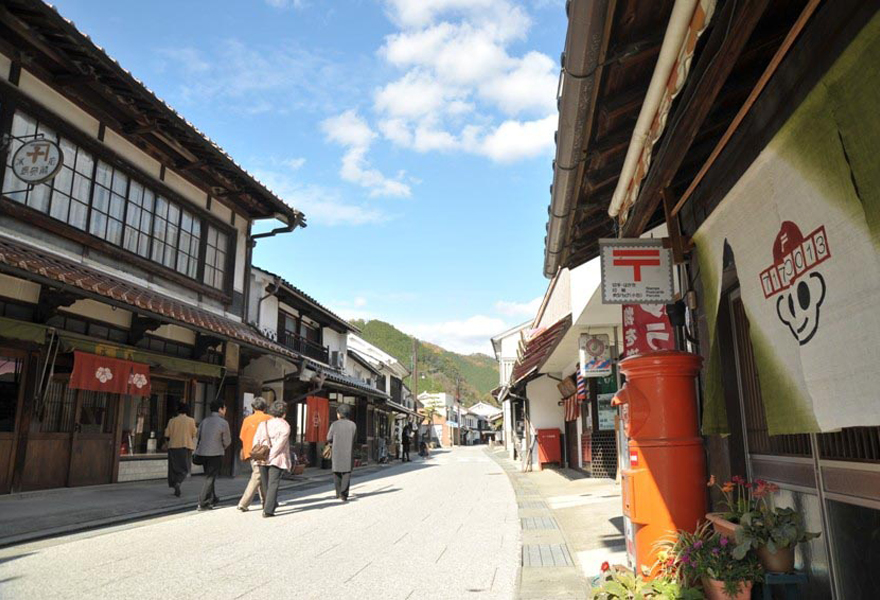 Townscape that feels history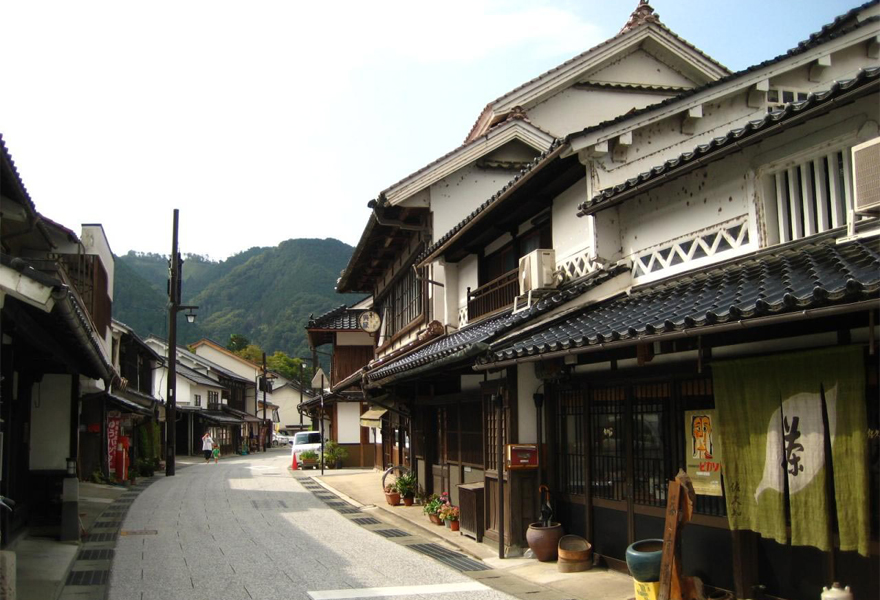 Each has a unique goodwill at the eaves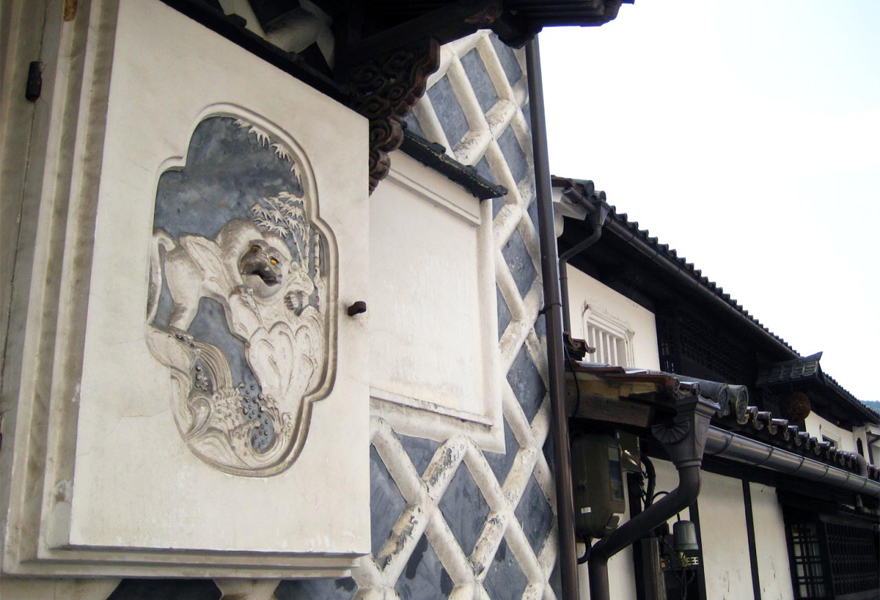 There is a japanese brewery of "Gozensyu", and there is also a restaurant in the shop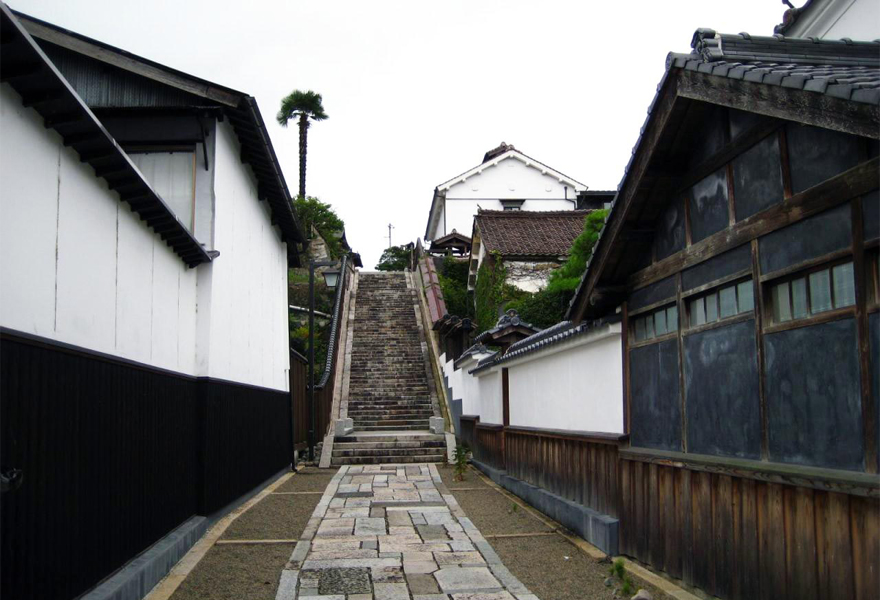 "Miura saka" in the alleys that drift away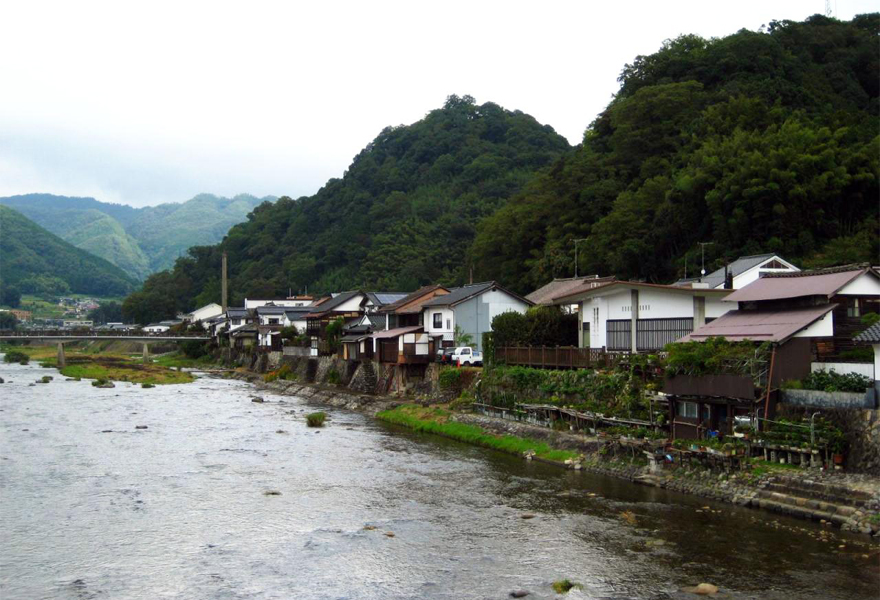 Asahi river flowing just beside the city. The cityscape from the river also feels like

Free pick you up from/to Okayama station
Yubara Hot Spring is located in north area of Okayama,
it is not easy to access, but visitor can satisfy nature.
We are thinking that more visitor should enjoy our inn and Yubara hot spa,
we pick you up free from/to Okayama station west gate.
If it is snow day, do not need hesitate. Please book now.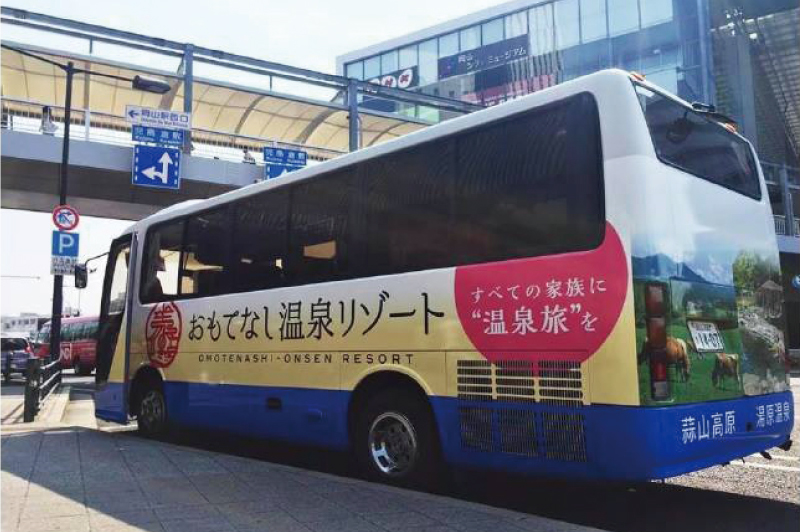 We will pick you up by "Omotenashi Hot Spa Resort Liner" bus.
Day trip and rich lunch
We can help you what stay Yubara Hot Spa easily, can not stay but go to Hot Spa.
We also serve lunch which made with local foods.
Shortly stay, but enjoy spending slowly time.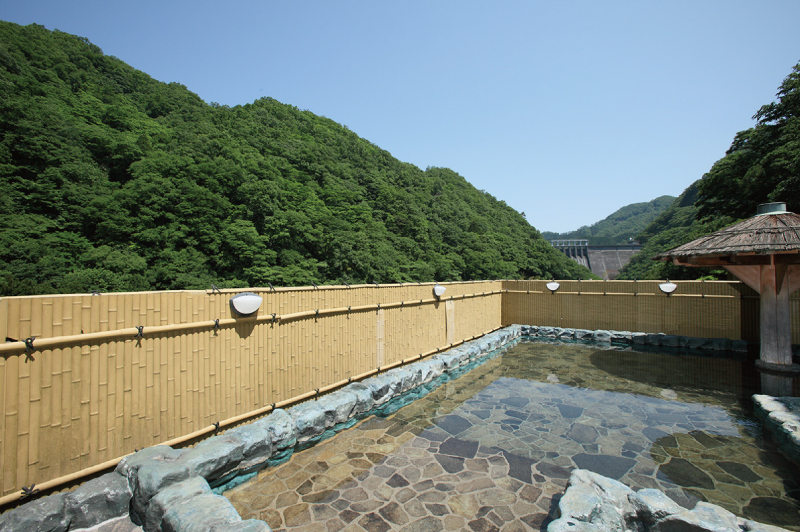 Half outdoor bath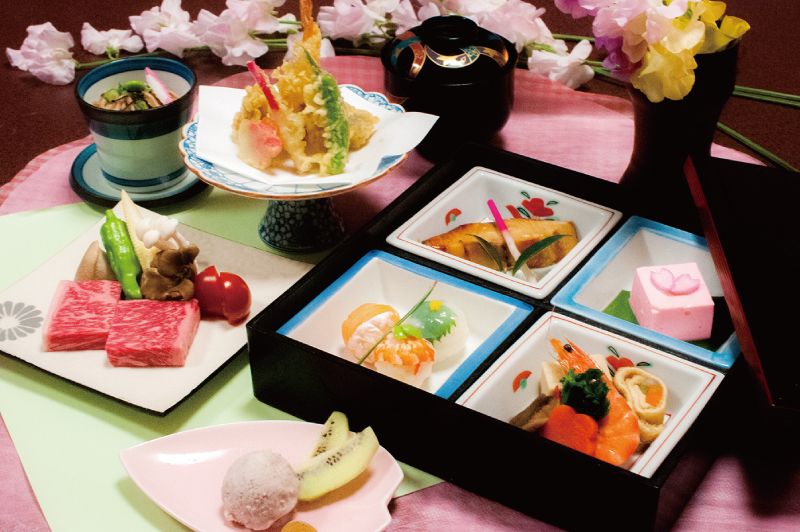 Lunch
Facilities on site
Rooftop Outdoor bath"Kangetsunoyu"

3F:Restaurant

2F:Grand Ballroom · Large Conference Room

1F:Front

1F:Cafe Terrace

1F:Lounge

1F:Shops
For organizations, accommodation banquet plan.
In Kikunosu you can enjoy it for group customers as well.
Yuhara Hot Spring which won the yokozuna of the west, Meals using Okayama prefecture northern ingredients,
Karaoke in the lounge, We are preparing plans that everyone in the group can enjoy.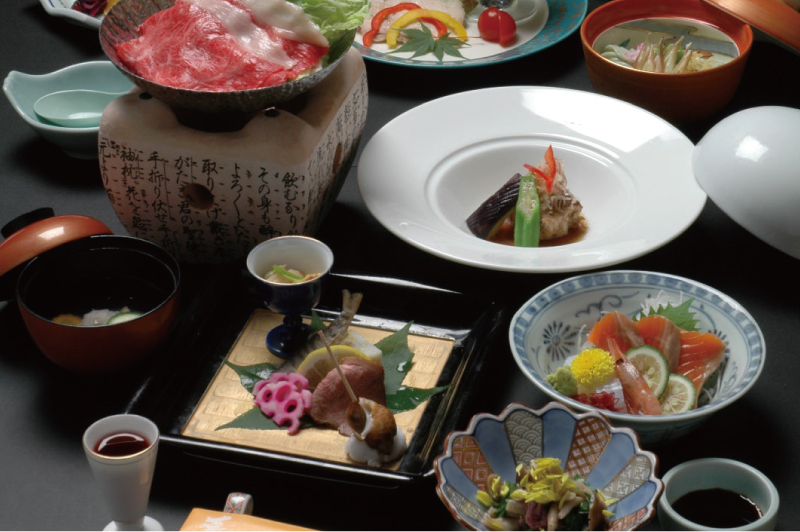 one person:Half board for one night12,000yen.(Consumption tax, bathing tax not included).
October 1 – November 23 is 13,000 yen
Happy 5 great benefits!
1. Karaoke service using over 15 people 2. One bottle of sake or glass wine, or soft drinks served
3. Jyoushu beef mini steak 1 item plus! 4. Chef head with original dessert 5. Early check-in 14:00
※The price is tax exclusive of one adult per person when using it in one room for 4 people.
In the case of one room for 3 people plus 1000 yen plus one person,
one room for 2 people will be plus 2000 yen per person.
※For Saturdays, if staying on the day before the holiday, it will be plus 2000 yen per person
(Sunday is treated as a weekday except on the day before the public holiday.) 
※For banquets, you can choose between the charcoal fire furnace style and the meal style.
※Please note that the food content may change due to season and arrival status.
※Transfer within prefecture is available for more than 15 people ~ consultation.
※New Year's holidays · Golden Week, Bon Festival period is excluded. Please inquire in detail