Close to sunayu,"Kikunoyu"
Located in the north of Okayama Prefecture, here "Yuhara Hot Spring"
There are many spontaneous hot springs and it has been used
by people since long ago."Kikunoyu" is the closest to the sand
at the foot of the dam.Various events are held according to the season.
Please enjoy yourself with your family, group, and pets.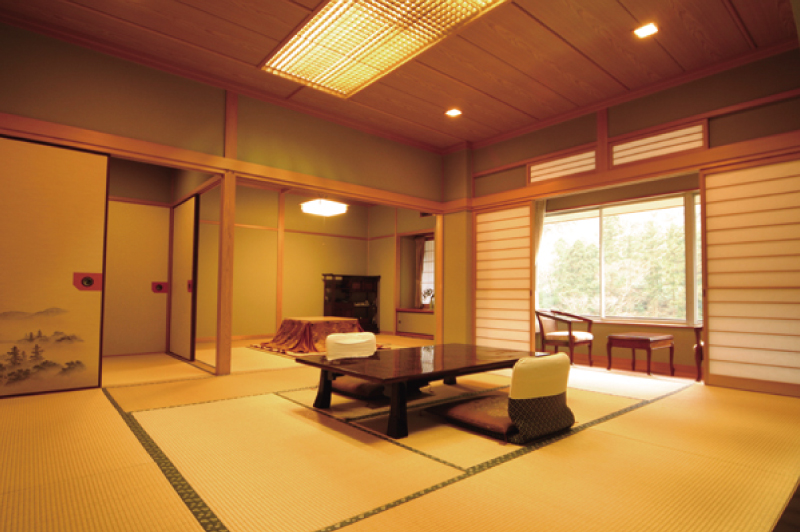 Special room
Special room that promises luxurious time not to exceed.Three types are available.
Relax with a massage chair, kotatsu, sofa and so on,
It is healed by the view full of openness,
enjoying fine quality hot springs and cuisine …
We propose how to spend adult holidays.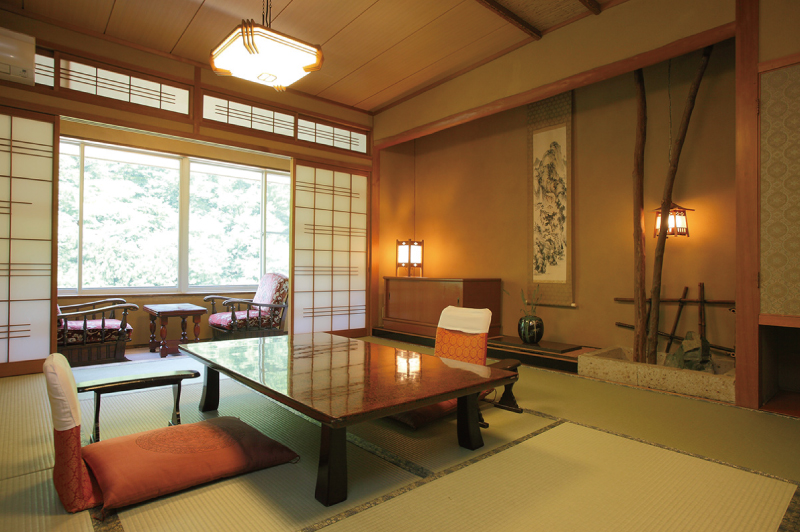 Japanese style high grade
I would like to travel a spa on a notch …Change the healing time to a better quality,
Spacious and clean Japanese room with 10 to 14 tatami mat shower toilet.
An important time with important people is settled in a Japanese-style room with a historic hot-spring resort,
Please relax and enjoy yourself to yourself.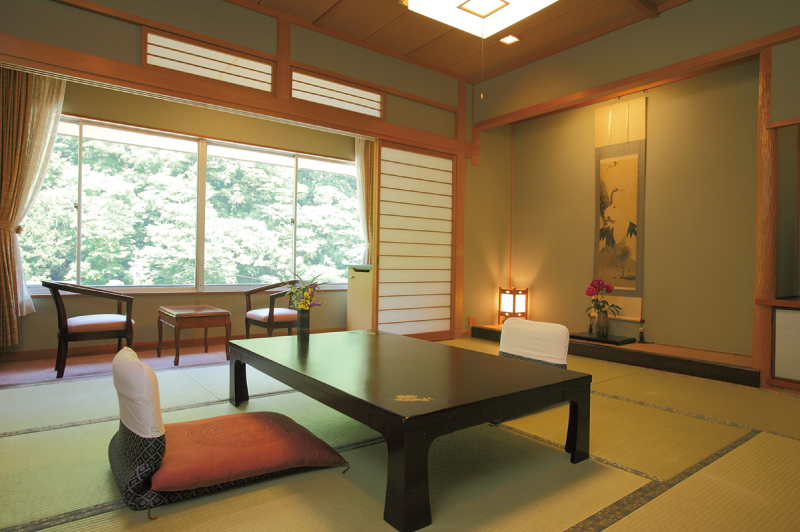 Japanese Style Standard
Family, group, couple …Available for 2 to 10 people,
Spacious and clean Japanese room with 8 to 10 tatami mat shower toilet.
Recommended for people who want to enjoy sightseeing and shopping well,
reasonable and secure payment.In a Japanese-style room combining the calm atmosphere of
a traditional Japanese inn with the casualness of the hotel, Please spend a pleasant moment.